ABOUT ENTRECON
CREATING GREAT PLACES TO WORK SINCE 2015
ABOUT
CREATING GREAT PLACES TO WORK SINCE 2015
Surround yourself with forward-thinking leaders at EntreCon.
Studer Community Institute's mission is to improve the quality of life in our community. By helping businesses improve their organizations and the skillsets of their workforce, we are also helping business grow jobs and retain top talent.
EntreCon® started as a two-day conference for entrepreneurs in 2015. SCI founder Quint Studer had the vision to bring a high-end conference for business owners at an affordable price to the Gulf Coast. It didn't seem right that a small business owner had to travel to big cities like Atlanta or New York to be inspired by fresh ideas and learn the latest tactics and strategies for success, so we brought it to Pensacola.
Over the last four years, the community has transformed EntreCon® into a conference for not just entrepreneurs, but for business owners, leaders and employees alike. EntreCon® provides attendees with a front-row seat to both local and national speakers, practical knowledge and tools, and first-class networking within our community.
Be a part of the movement: Let's create great places to work together.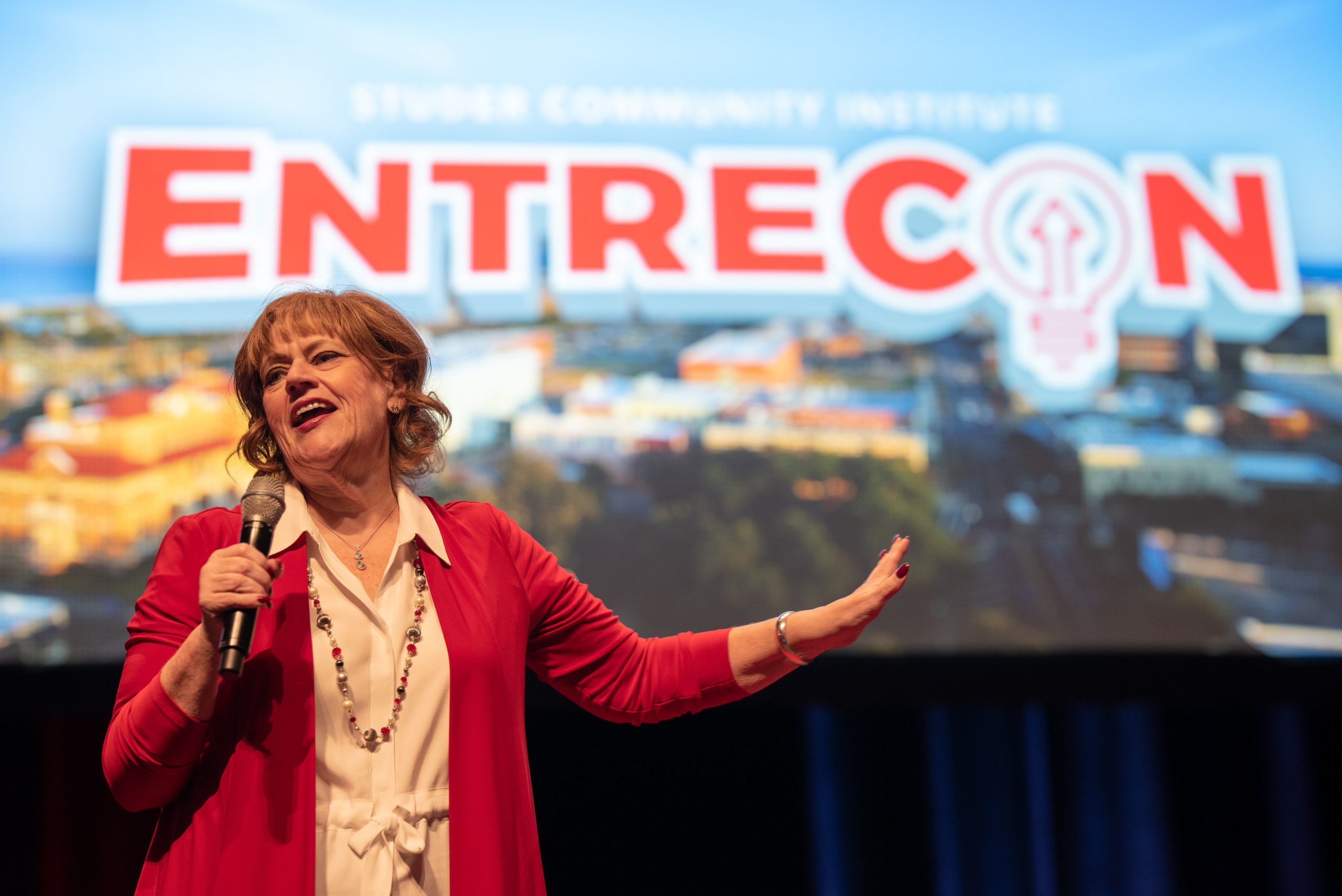 OUR VALUES
We think our attendees would agree that EntreCon® is more than just a conference… it evokes certain feelings of togetherness and passion like never before.
A community of all industries coming together for a greater good. This year, the top four values chosen will represent what it means to be a part of EntreCon® and our mission, to improve the quality of life for people.
WHY ATTEND?
The best investment you will ever make is in yourself. Listen as longtime sponsor and EntreCon® supporter, Ashlee Carpenter of Complete DKI, shares her thoughts on what makes EntreCon® so special year after year.