SPONSORSHIPS
BRAND YOURSELF WITH EXCELLENCE AND INNOVATION
SPONSORSHIP
LET'S CREATE GREAT PLACES TO WORK TOGETHER
LET'S BUILD A BETTER, BRIGHTER FUTURE TOGETHER
EntreCon® is an opportunity to not only provide your team with seats to a world-class conference at incredible pricing, we will showcase your organization to audiences you may not have been able to reach. EntreCon® sponsorships can provide you with extensive brand visibility, putting your brand assets in front of a large audience before, during and after the event.
Our sponsors believe that business success is more than simply making money and having the right product at the right price, which is why they've decided to brand themselves with the Studer Community Institute tribe and EntreCon®.
With a variety of options and investment levels, sponsorship packages are available to fit every budget and every need.
Without sponsor support, we couldn't help 400+ people become the best they can be. Join the movement: Let's build a better, brighter future together.
Email our Chief Leadership Development Officer Rachael Gillette to learn more or to build a custom sponsorship right for your organization.  

"I have experienced conventions that host up to 3000 participants that invite elite speakers, but I must travel far, pay for airfare and accommodations. This conference, EntreCon® 2019 by Studer Community Institute, is undeniably a stellar conference right in my own backyard. The caliber of EntreCon® is equal to of those I've attended in the past.
If you've ever considered going, GO. Not only will you learn leadership skills for professional (and personal) growth, you will develop friendships with likeminded people!"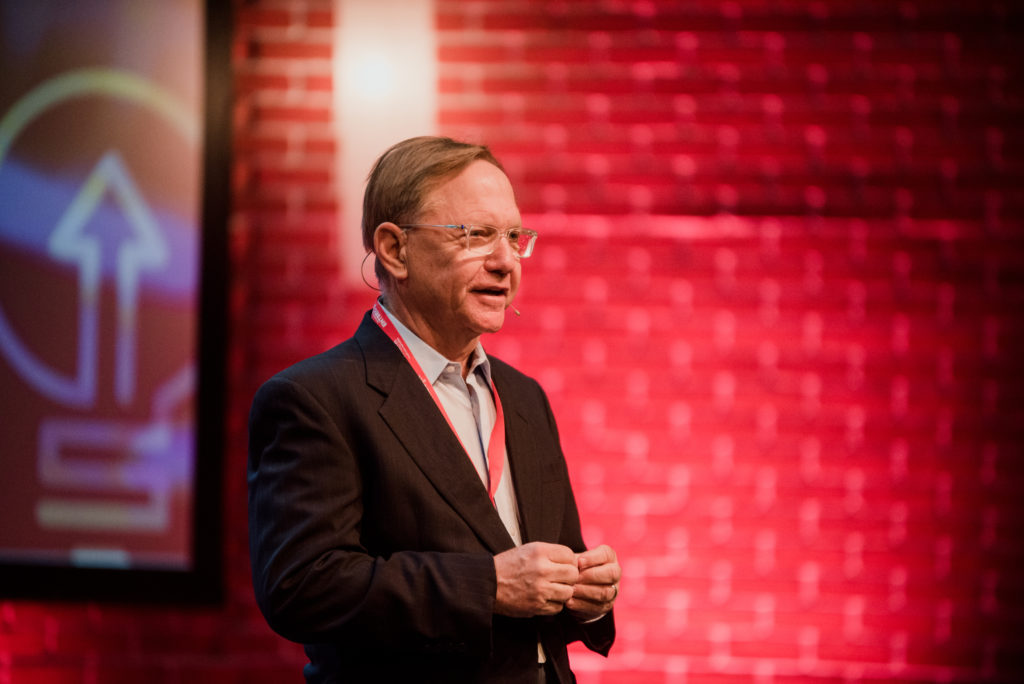 "I think the word for me is love. Because what I tell people is, if you really love your community, don't you want to do things to make it the best? If you really love what you do, don't you want to be the best you can be at it? And when you really think about it, that's what EntreCon® is all about."

 

–Quint Studer